Why AMSOIL Snowmobile Oil Should Be Your Go To Choice
Why AMSOIL Snowmobile Oil Should Be Your Go To Choice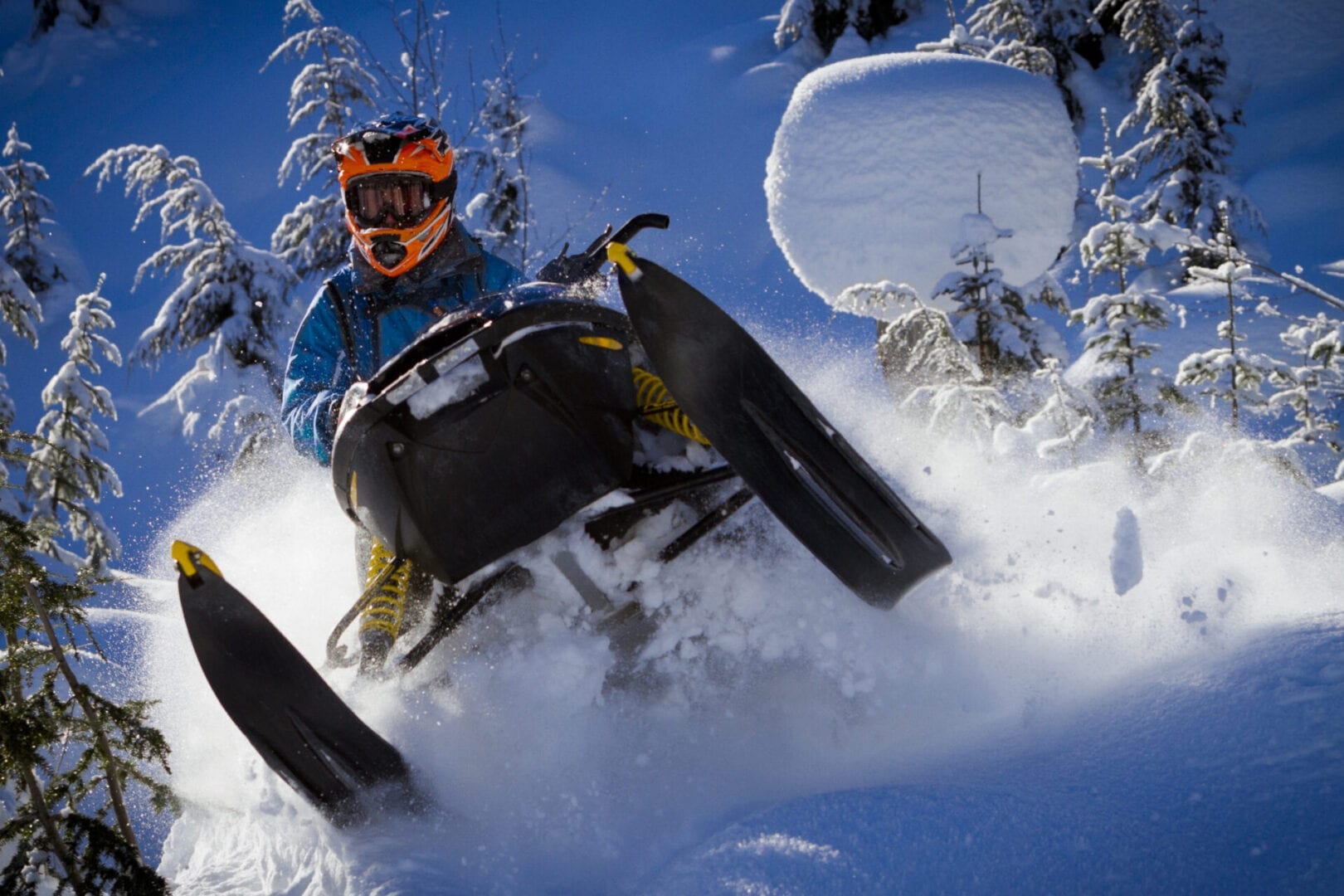 Keep your snowmobile running in top shape with AMSOIL synthetic snowmobile oil. With its superior engine protection and dependable performance, it provides the lubrication needed to power through even the most extreme conditions on the trails. Get ready for a smoother and more powerful ride with AMSOIL
Superior Cold Flow Performance
AMSOIL synthetic snowmobile oil is specially formulated with a unique blend of premium synthetic base oils and additives that resist the thickening caused by cold temperatures. This yields exceptional low-temperature pumping ability for maximum protection during winter riding, even in extremely cold conditions. Plus, its special formulation helps reduce fuel consumption and deposit formation for better overall engine performance.
Reduce Friction with Anti-Scuff/Anti-Wear Technology
INTERCEPTOR® unique synthetic formula contains high-molecule components that have high flash points, making them resistant to burning off in the combustion process. This allows a greater amount of oil to remain and provide lubrication. It also has excellent lubricity and film strength which helps to prevent metal-to-metal contact between parts. After an entire season of use in a rental snowmobile in the Canadian Rockies, INTERCEPTOR® anti-scuff/anti-wear solution proved effective as pistons were virtually carbon-free with nearly all coating intact.
The Benefits of Excellent Deposit Control
AMSOIL INTERCEPTOR®Synthetic 2-Stroke Snowmobile Oil is formulated with thermally stable synthetic base oil, along with high-temperature detergency and dispersion additives to help prevent engine deposits and exhaust power valve sticking. It is also designed to withstand extreme cold temperatures, providing maximum protection so your snowmobile can perform optimally all season long.
AMSOIL INTERCEPTOR®Synthetic 2-Stroke Oil is an advanced oil designed for those who demand the very best lubrication for their snowmobiles. INTERCEPTOR® meets API-TC and JASO FD requirements and is compatible with engines made by Polaris*, BRP/Ski-Doo* (Rotax* E-TEC* engines), Arctic Cat* (C-TEC2 engines), Honda*, Yamaha*, Kawasaki*, & Suzuki*. It can be used as injection oil or 50:1 premix (2.6 oz. per U.S. gallon of gas). Mixing oils should be minimized to get the best performance out of INTERCEPTOR.
Runs on Freedom® Limited Snowmobile Warranty
AMSOIL INTERCEPTOR®Synthetic 2-Stroke Oil is a snowmobile oil specifically designed for optimum performance in all types of snowmobiles. The use of this oil provides the extra protection you need in extreme cold and difficult trail conditions, guaranteeing your engine will be lubricated and protected no matter what. Plus, if you choose to use this oil exclusively in your current model year or newer sled, you'll be covered under AMSOIL's exclusive Runs on Freedom® Limited Warranty for up to two years/5,000 miles/8,000 km!