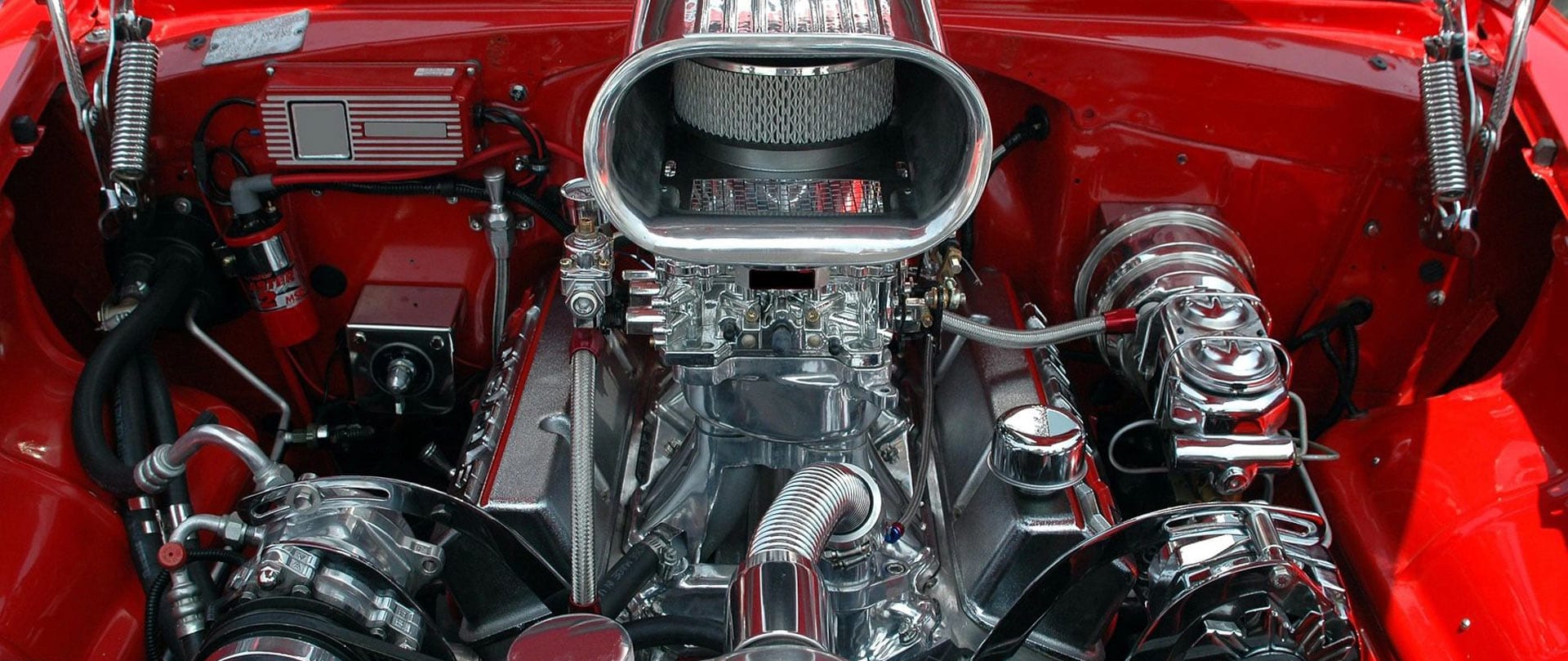 AMSOIL synthetic lubricant can withstand the devastating force of high-horsepower engines, which results in maximum performance and protection for your vehicle.
If you register today as a preferred customer, you can save 25% off AMSOIL products. Reach out to us to learn more.
DOMINATOR® 5W-20, 10W-30, 15W-50, and SAE 60 Racing Oils

It provides superior performance and maximum protection in high-performance and racing applications. DOMINATOR is engineered from advanced synthetic technology to better withstand the elevated rpm, high temperatures, and shock-loading common to racing applications.

DOMINATOR 20W-50 Competition Diesel Oil

AMSOIL DOMINATOR® 20W-50 Competition Diesel Oil is designed for professionals and enthusiasts who want a step up in diesel protection. It is specifically designed for high-horsepower diesel engines and delivers the benefits most important to diesel competitors, including robust durability, outstanding bearing protection, and the ability to withstand the extreme pressures and temperatures common to diesel competition.

Briggs & Stratton Synthetic 4T Racing Oil

Synthetic 4T Racing Oil is proven in the lab and on the track to provide increased performance in kart, junior drag, quarter midget, and other racing applications. It offers benefits other oils simply can't match.
DOMINATOR® Synthetic 2-Stroke Racing Oil

Racers can't win what they don't finish. That is why AMSOIL formulators built DOMINATOR® 2-Stroke Racing Oil. This complex blend of oils and additives directly addresses the heat, pressure, and friction of race-engineered engines.

These engines operate on the edge, yet engine reliability is critical. DOMINATOR does an outstanding job protecting high-performance engines. It adds durability that professional racing teams depend on and delivers confidence so engines can be pushed to the limit.

Break-In Oil (SAE 30)

Formulated without friction modifiers to allow for quick and efficient piston ring seating in new and rebuilt high-performance and racing engines. It contains zinc and phosphorus anti-wear additives to protect cam lobes, lifters, and rockers during the critical break-in period when wear rates are highest.

Engine Assembly Lube

AMSOIL Engine Assembly Lube (EAL) is formulated to cling to engine parts and provide exceptional wear protection while inhibiting rust and corrosion in newly built or rebuilt four-stroke engines. It is designed to dissolve in oil, helping to eliminate oil port clogging and deposit formation.