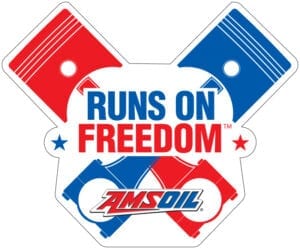 AMSOIL offers its Runs on Freedom® guarantee, which ensures that your factory warranty will remain intact even if you choose to use AMSOIL lubricants. The guarantee is backed by the federal Magnuson Moss Warranty Act, which was designed to protect Americans' right to select their preferred parts or lubricants. With the Runs On Freedom® guarantee, you can trust in the superior quality of AMSOIL products without worrying about voiding your factory warranty.
Get the Facts About Your Rights
Has a dealer ever told you that if you don't use their exact brand of parts and lubricants, your factory warranty could be void? If so, it's important to remember that the law is on your side. Despite what they may tell you, it's your right to choose which products you'd like to buy when maintain your vehicle. Don't let anyone pressure you into something that isn't right for you - educate yourself and make an informed decision based on fact, not someone else's opinion.
US Federal Law
The US Federal Law prohibits manufacturers from tying warranty coverage to the use of their own brand of parts or lubricants. This also means that they are unable to deny warranty coverage without showing evidence that an aftermarket part or lubricant caused a failure. Consumers have the right to choose which products they use to protect their vehicles and equipment, including using products formulated for extended drain intervals. No matter what anyone tells you, you should always be aware of federal laws the United States government has put in place. If you feel any of these laws have been violated, reach out to the Federal Trade Commission via their website www.ftc.gov/complaint for more information and support.
Guaranteed Performance
AMSOIL strives to provide their customers with products that offer unrivaled performance and protection. In line with this, they offer a limited warranty that provides guaranteed performance that is not restricted by total vehicle miles. When you purchase an AMSOIL product, you can enjoy peace of mind knowing they stand behind them for as long as you use them.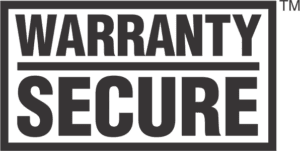 Warranty Secure
AMSOIL products are Warranty Secure, meaning they won't void any existing factory warranties on your vehicle or equipment. With their high-performance yet long-lasting formula, customers across the continent have come to trust and rely on AMSOIL for all their lubrication needs. That's why we've earned a reputation as North America's number-one choice in lubrication.
AMSOIL INTERCEPTOR® Synthetic 2-Stroke Oil
AMSOIL INTERCEPTOR® Synthetic 2-Stroke Oil provides unparalleled wear protection, exhaust power valve cleanliness and cold-flow performance for your snowmobile, helping it achieve maximum power and longevity. To show our confidence in the product, we even offer a Runs on Freedom Snowmobile Warranty that covers engine repairs up to 24 months or 5,000 miles (8,000 km). Look into details of this warranty to find out more.
AMSOIL LIMITED WARRANTIES