DOMINATOR® Synthetic 2 Stroke Racing Oil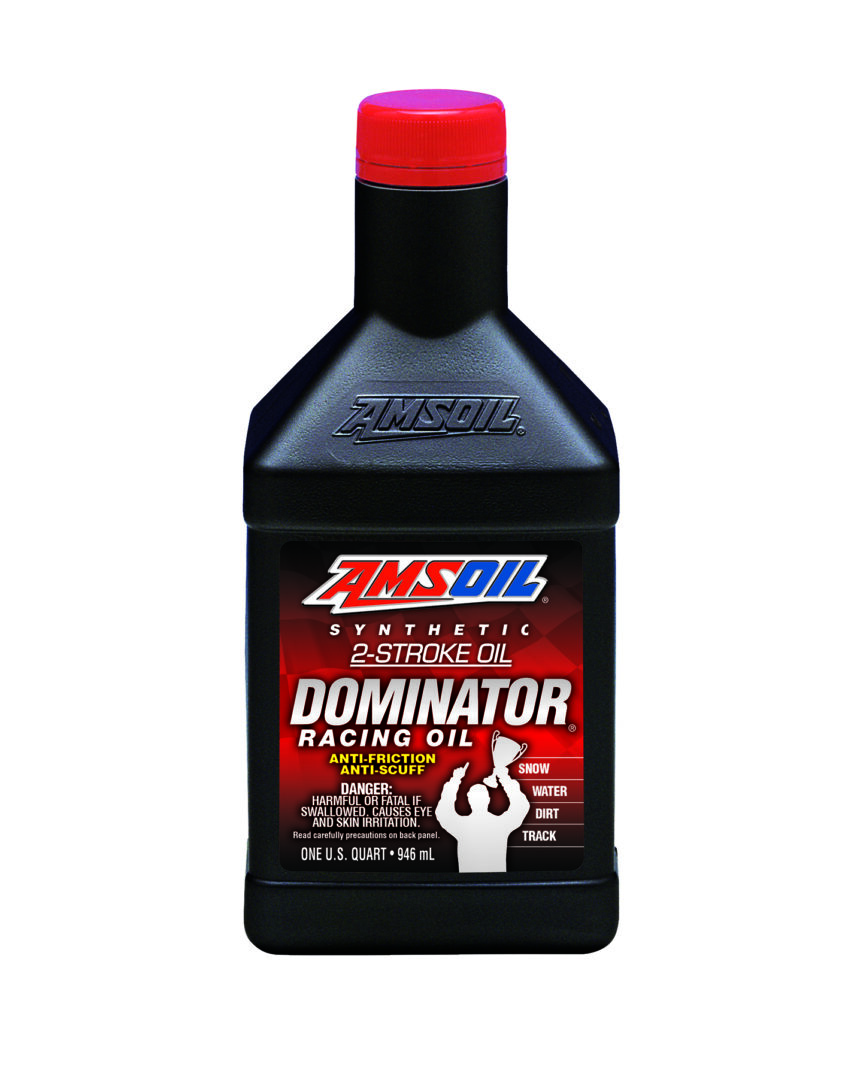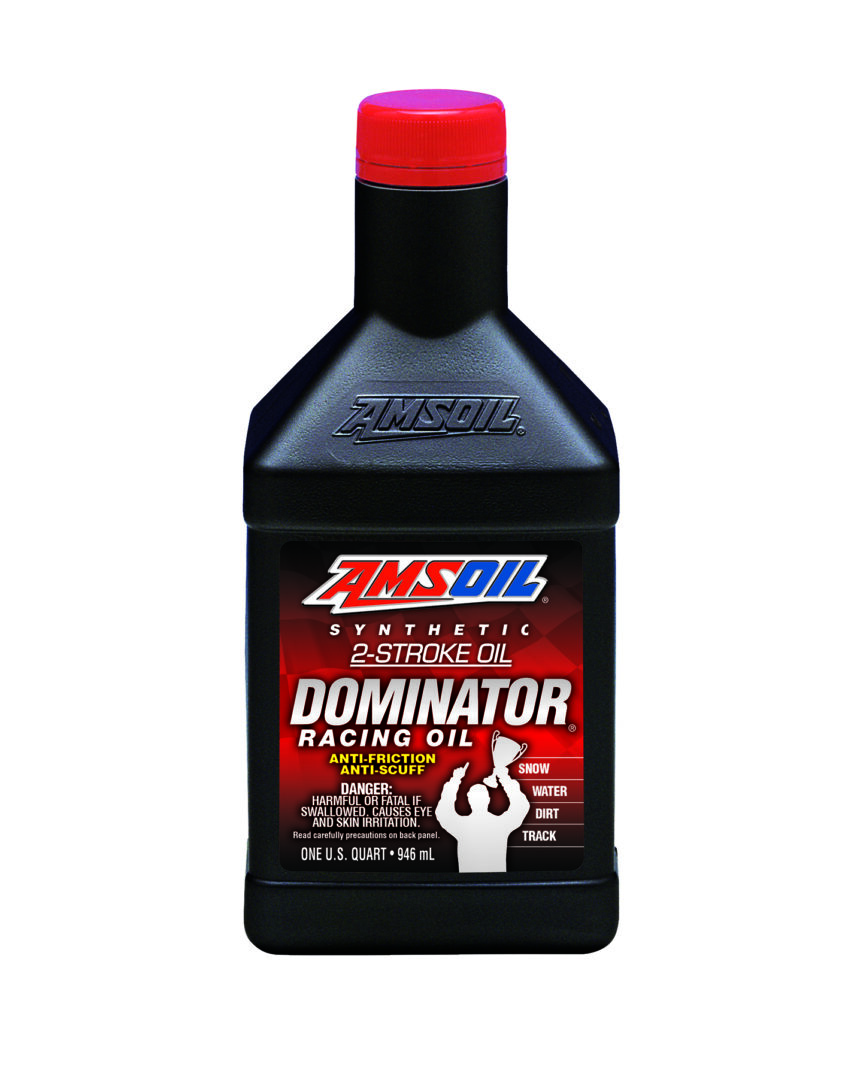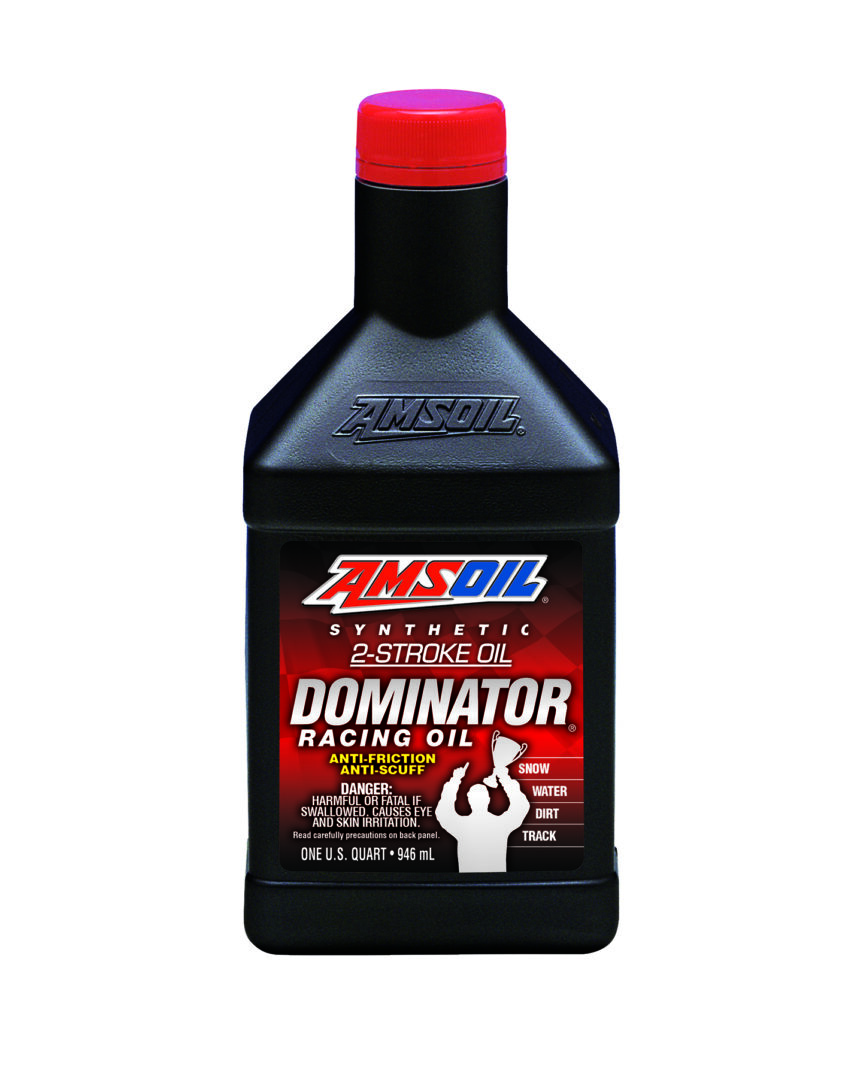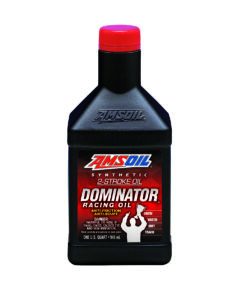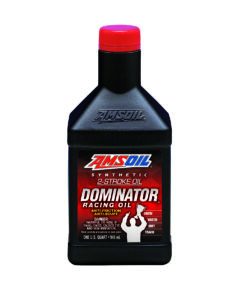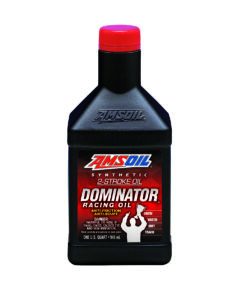 DOMINATOR® Synthetic 2 Stroke Racing Oil
DOMINATOR® Synthetic 2-Stroke Racing Oil is designed to address the intense heat, friction, and pressure that are critical components of race engine performance. This complex blend of lubricants and additives ensures enhanced durability so racers can trust their engines to hold up under extreme conditions and push them to the limits. With its superior defence system, DOMINATOR® provides unparalleled protection and a reliable confidence in high-performance racing.
Excellent Lubricity and Film Strength
High performance and race designed two stroke engines operate under severe conditions, and require lubricants with excellent film strength and lubricity. Engine components are exposed to increased heat, pressure and lean combustion, which can quickly burn off lightweight oils and reduce piston-to-cylinder wall clearances. Low viscosity oils are prone to failure under high pressure, resulting in crank bearing wear and pitting. For these applications, a high quality oil is essential for protection against premature engine wear or seizure.
DOMINATOR® specifically caters to the needs of high performance and racing applications with its carefully selected higher viscosity synthetic base oils. Engineered with excellence, this oil offers exceptional lubricity and film strength that is capable of resisting high heat and pressure. Furthermore, its anti friction chemistry has been race proven to provide additional protection against piston scuffing and bearing wear.
Outstanding Cleanliness
The oil and fuel burned in thetwo stroke combustion process can lead to damaging deposits on the pistons and in the combustion chamber. These excess deposits can cause catastrophic engine problems, as well as sticking rings, clogged exhaust ports and pre-ignition. With its clean burning synthetic base oils and powerful high temperature detergent additives, The oil and fuel is designed to give you unparalleled deposit control and prevent power robbing carbon deposits that could lead to ring sticking, blocked exhaust ports and pre-ignition. Formulated for severe service conditions, DOMINATOR® ensures outstanding cleanliness every time!