Get Ready for Winter – AMSOIL Snowmobile Oil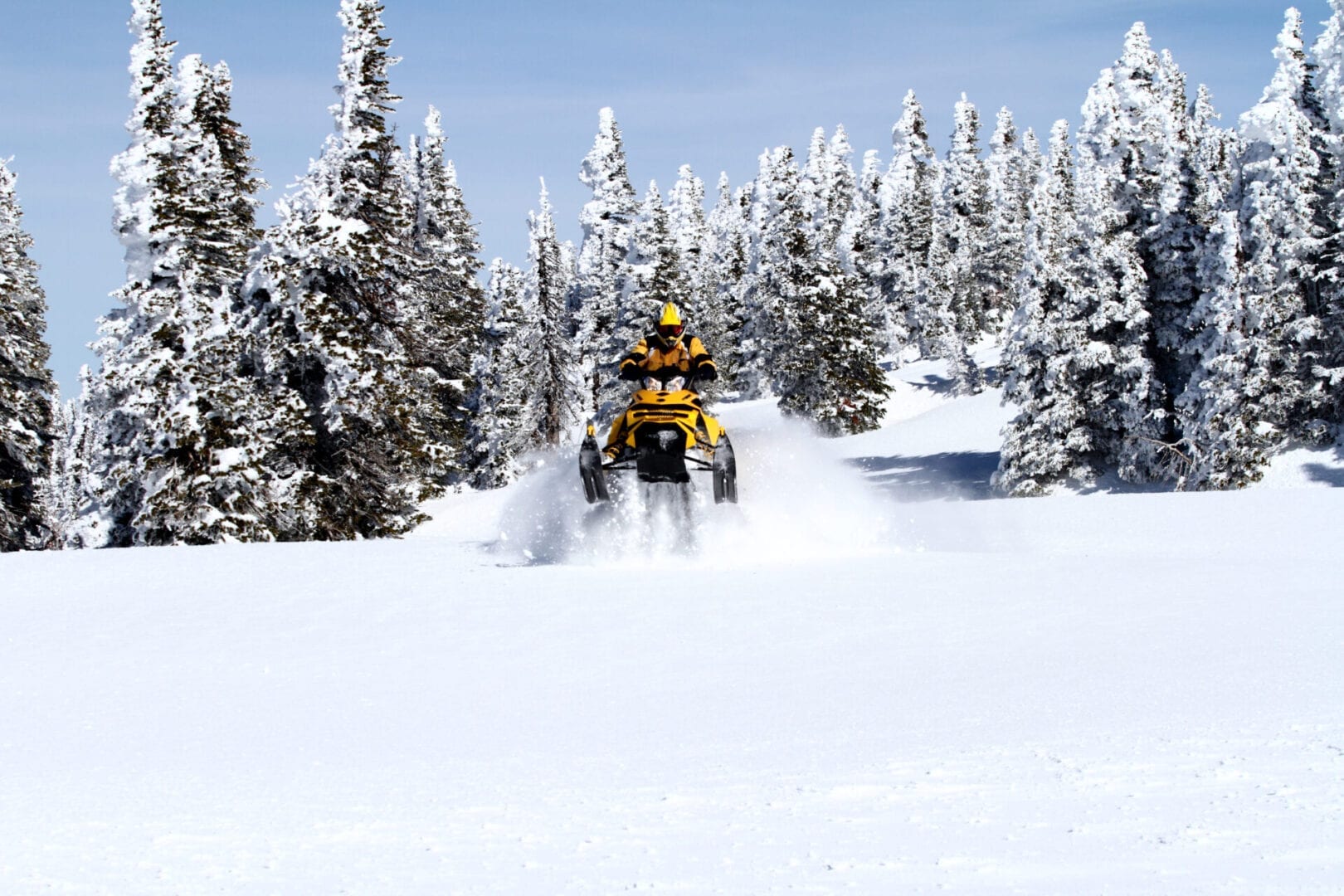 If you own a snowmobile, you know that keeping it running smoothly and protecting its engine is vital. AMSOIL offers a proprietary blend of snowmobile oil formulated to provide superior performance and reliability, even in the coldest temperatures. Get ready for winter and make sure your snowmobile runs smoothly with AMSOIL's specially designed snowmobile oil.
What Characteristics Make AMSOIL Snowmobile Oil Unique?
AMSOIL Snowmobile Oil is a unique blend specially formulated for winter performance. It contains advanced anti-wear additives, detergents and dispersants that protect against wear and ensure clean operation. Additionally, it has superior cold-weather viscosity protection that remains stable in temperatures as low as -60°F/-51°C and provides the lubrication and protection needed to keep your snowmobile running smoothly in even the harshest cold-weather conditions.
How Does AMSOIL Snowmobile Oil Protect Your Engine?
AMSOIL Snowmobile Oil's high performance and robust additive package works together to form a strong bond between metal surfaces to help protect against wear and tear. The engine oil also contains extreme pressure additives that create a lubricating film to reduce operating temperature and heat buildup. This results in fewer breakdowns, reduced maintenance requirements and longer engine life.
Protect your snowmobile with AMSOIL INTERCEPTOR® Synthetic 2-Stroke Oil, and you'll be covered for up to two years/5,000 miles/8,000 km if any engine breakdowns occur. This synthetic oil is designed for use in the newest model snowmobiles and will ensure optimal performance throughout its long life.
What Makes AMSOIL Snowmobile Oil a Smart Choice for Winter Riding?
AMSOIL Snowmobile Oil is designed to provide superior protection against extreme winter conditions to keep you riding longer and stronger. Its synthetic formula meets or exceeds the industry's highest standards for lubricity and wear protection. It resists shear, oxidation and thermal breakdown. Plus, its low evaporation rate keeps it in the engine oiling system longer, reducing the time spent filling up prior to each ride.
How Can I Make Sure My Snowmobile is Running at its Best This Season?
To ensure your snowmobile runs optimally this season, regular maintenance is key. Make sure you check the oil level regularly and change the oil in accordance with the manufacturer's recommendation using AMSOIL Snowmobile Oil. It's formulated to keep pistons clean, maximize engine power and coolant system efficiency. Make sure to check wear items such as your track slides and replace as needed. If you enjoy easy steering, make sure to check your carbides for wear.
What Other Maintenance Tips Should I Consider for My Snowmobile This Winter?
In addition to regularly checking the oil level and changing the oil in accordance with manufacturer's recommendations, other important maintenance tips you should consider before preparing your snowmobile for winter. This includes inspecting the suspension components and adjusting them as needed. Also, check the air filter to ensure it's free of debris and replace it if necessary. Finally, make sure all cables, fuel lines, steering rods and throttle are in good condition. Taking these steps prior to hitting the trails will help keep your snowmobile running smoothly for seasons to come.