BUY A DRUM – GET A FREE HANDPUMP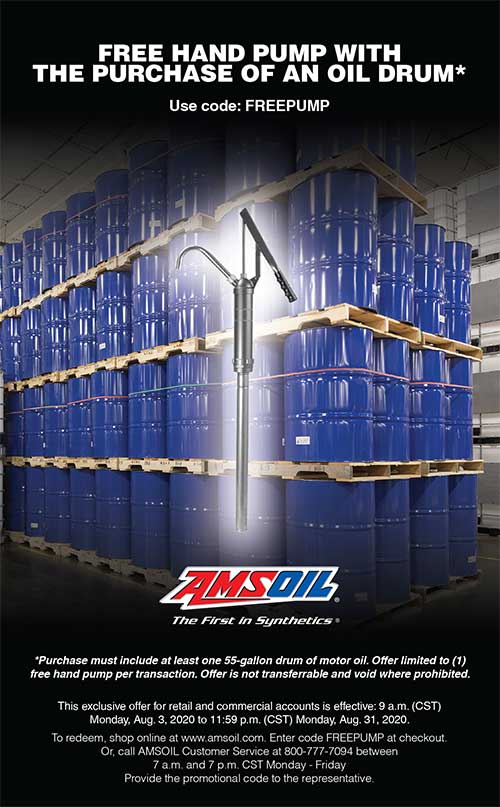 Retail and Commercial Accounts (U.S./ Canada) will receive a limited-time promotional offer on Monday, August 3, 2020. Retail or Commercial accounts that purchase a 55-gallon (208 L) drum of any motor oil will receive a free hand pump. This offer is effective from 9 a.m. Central on Monday, August 3, 2020 to 11:59 p.m. Central on Friday, August 31, 2020.
Make sure to use Code: FREEPUMP
Need an account?  No problem! 
Sign up below!